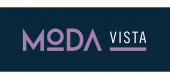 Your Review
Submit a Review

Resident Reviews
|Recommended: YesSo Far So Good — We have loved living here so far The townhouse is beautiful, our neighbors are great and we are glad we picked this community to call home for the next few years.
|Recommended: YesSo far so good — Being a newly constructed complex there have been a few Attention To Details items within our unit from the builder. This is to be expected with any type of new construction and we cannot blame property management. Maintenance and management have been great and they are quick to respond to our requests and needs. Property ground and building are beautiful and modern. Parking is limited. Having a two car garage great, but lets be realistic, for the average American is a one car garage. I don't think this was thought of when planning the properties parking plan. Being so close to the collage makes this property attractive to collage students. I think there several students living together in a number units, which doesn't help the parking situation. At times I also think the property is used as a parking lot for non-resident student friends during the school day. I would recommend this property to a friend.
|Recommended: YesOverall Good — I think the property, for a rental townhome in the area, is great. You really cannot hear neighbors. Pretty much everyone is quiet and no one is loud or obnoxious. The most I do hear from the neighbors is the door shutting slamming. I am unsure if this is something that is my direct neighbor's fault or if it the hinge of the door allowing it to shut abruptly. The layout of the townhomes is great. It feels roomy, and set up well. The room sizes are really great comparable to what is available to rent in the area. The appliances are great, no issues from them. The material of the plank flooring is not great. Some tiles are starting to come up. The paint is great, even though it is white it seems to clean up easily. Parking can be an issue as some people seem to like parking where they should not. People do seem to drive through the area fast, which is not great as coming out of the garage into the street gives you little visibility right off the bat. Overall the common areas are clean, but there are some smokers around my apartment and their cigarette butts have made it onto the grass area. They are small and hard to see. They seem to be falling from a walkway above the common grass area in front of my apartment. I only see them due to walking my dog. Staff is friendly and pretty quick to reply. The internet is pretty good, but we are all on the same server which my gaming husband and son do feel some effects from. Nothing too bad, just at times can be an annoyance to them. The husband is IT, and may just be a picky one on the internet. The internet is more than capable of fully functioning a multitude of smart devices and streaming which we can for sure attest to . The smart devices provided with the apartment are ok. I cannot get the garage app to work which is irritating. The rest is super basic. I would enjoy more smart home aspects since the apartment is advertised as such and you pay a premium for that with the included internet.
|Recommended: Yes
Very Nice Community to Live — Moda-Vista is conveniently located and easy to access, it has a nice neighborhood feel while still being close to shopping and dining options. The apartments are beautiful inside with a ton of natural light from the large windows throughout the unit. The walls are soundproofed very well, I never hear my neighbors. Management is always quick to respond and helpful with questions or concerns. The property feels very safe and I appreciate the frequent security monitoring. I wish there were a few more guest parking areas on the south end, but with a two-car garage that's not too much of an issue for me. I'm looking forward to the completion go the clubhouse, and the amenities that will come with that.
I am so happy you are enjoying your home and the property, Kara! Thanks for being an awesome resident!
|Recommended: Yes
New and great floor plans — We really love our unit. Its new and well planned with respect to space and exposure. We are not happy with the outside parking issues. Its sometimes like an obstacle course trying to back out of our garage due to all the trucks using the side curb area or parking parallel to their garage. not sure why tenants are not using the ample garage for parking.. we park both of our SUV's as well as storage and have plenty of room. The grounds are a work in progress and will be lovely when completed. The land scape is pretty sparse around our units, hardly any plants and no trees, just in the kiddy area. no dividers between the bark and the rocks, which will get pretty sloppy as time and foot traffic increase. We would recommend the complex to our friends.
Hi! Thank you so much for the review! We're hoping parking issues can be resolved as the construction team leaves, but we're also making more effort to manage it ourselves! But we are so glad that you are happy with Moda Vista. -Olive West Management
|Recommended: Yes
Once finish it will look beautiful — Very comfortable area and once finish i know it will look beautiful and well maintained
We're so glad you're happy here at Moda Vista! We are also very excited for construction to be done. Thanks for the review!
|Recommended: Yes
High Class — This is a decent set of property. The parking kind of isn't the greatest. Every day I have to park in a different spot. And some morning, my car is blocked in by equipment, but I understand that will end soon. Other then that, this is a decent place. I don't have many complaints.
Hi Emilie! Thanks for the review, were glad you're enjoying the property so far! We're definitely excited to have construction done, but I'll put a word in with the crew to make sure they're avoiding resident parking! Thanks again!