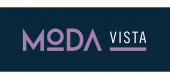 Your Review
Submit a Review

Resident Reviews
|

Recommended: Yes
I am so happy you are enjoying your home and the property, Kara! Thanks for being an awesome resident!
|Recommended: Yes
New and great floor plans — We really love our unit. Its new and well planned with respect to space and exposure. We are not happy with the outside parking issues. Its sometimes like an obstacle course trying to back out of our garage due to all the trucks using the side curb area or parking parallel to their garage. not sure why tenants are not using the ample garage for parking.. we park both of our SUV's as well as storage and have plenty of room. The grounds are a work in progress and will be lovely when completed. The land scape is pretty sparse around our units, hardly any plants and no trees, just in the kiddy area. no dividers between the bark and the rocks, which will get pretty sloppy as time and foot traffic increase. We would recommend the complex to our friends.
Hi! Thank you so much for the review! We're hoping parking issues can be resolved as the construction team leaves, but we're also making more effort to manage it ourselves! But we are so glad that you are happy with Moda Vista. -Olive West Management
|Recommended: Yes
Once finish it will look beautiful — Very comfortable area and once finish i know it will look beautiful and well maintained
We're so glad you're happy here at Moda Vista! We are also very excited for construction to be done. Thanks for the review!
|Recommended: Yes
High Class — This is a decent set of property. The parking kind of isn't the greatest. Every day I have to park in a different spot. And some morning, my car is blocked in by equipment, but I understand that will end soon. Other then that, this is a decent place. I don't have many complaints.
Hi Emilie! Thanks for the review, were glad you're enjoying the property so far! We're definitely excited to have construction done, but I'll put a word in with the crew to make sure they're avoiding resident parking! Thanks again!